करगिल: अनुच्छेद 370 को खत्म किए जाने के बाद जम्मू-कश्मीर (Jammu and Kashmir) और लद्दाख (Ladakh) में विकास कार्यों में तेजी आई है. कारगिल, द्रास और लेह के इलाकों में सरकार टूरिज्म और स्पोर्ट्स (Tourism and Sports) को बढ़ावा देने की लगातार कोशिश कर रही है. 
इसी कोशिश के तहत केंद्रीय पयर्टन और कल्चर मिनिस्टर प्रह्लाद सिंह पटेल (Prahlad Singh Patel) नेशनल टूरिज्म डे (National Tourism Day) के मौके पर करगिल पहुंचे. इस अवसर पर अपने संबोधन में पटेल ने कहा, 'कारगिल को लेकर दुनिया की धारणा अब बदलनी चाहिए. मुनबेख के मैत्रेयी बुद्ध आपकी विरासत हैं. विश्व को पता चलना चाहिए कि कारगिल युद्ध भूमि नहीं बल्कि बुद्ध भूमि और शांति एवं पर्यटन की जगह है.'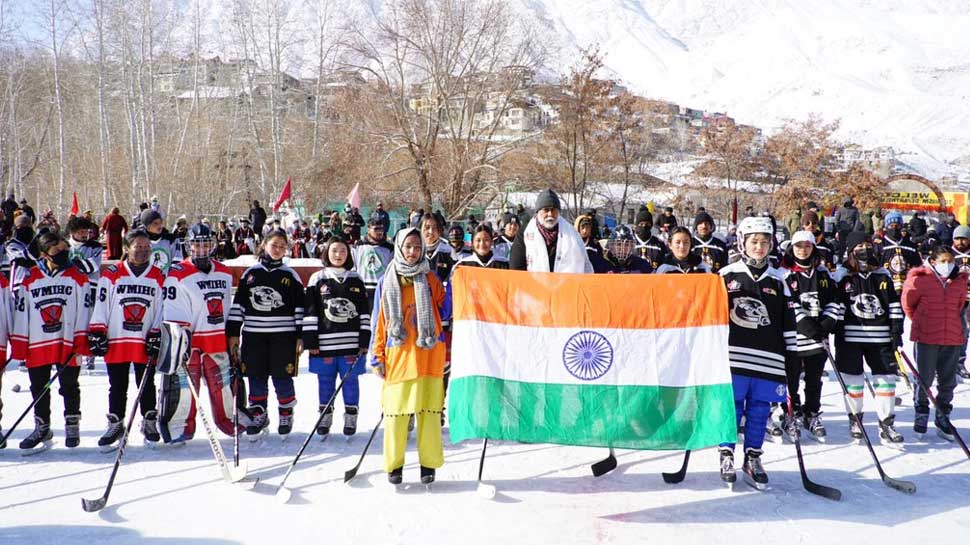 ये तस्वीर शायद आपने पहले देखी होगी
उन्होंने आगे कहा कि आज करगिल के लिए बड़ा दिन है. यहां देश के अलग-अलग राज्यों से आई आइस हॉकी (Ice Hockey) टीम आई हुई हैं, जिसमें करगिल और लेह की टीम भी हिस्सा ले रही हैं. ये प्रतियोगिता करगिल शहर के बीच में स्थित एक स्टेडियम में खेली जा रही है. यहां आए लोगों में जबरदस्त उत्साह है. करगिल की ये तस्वीरे शायद ही आपने इससे पहले देखी होगी.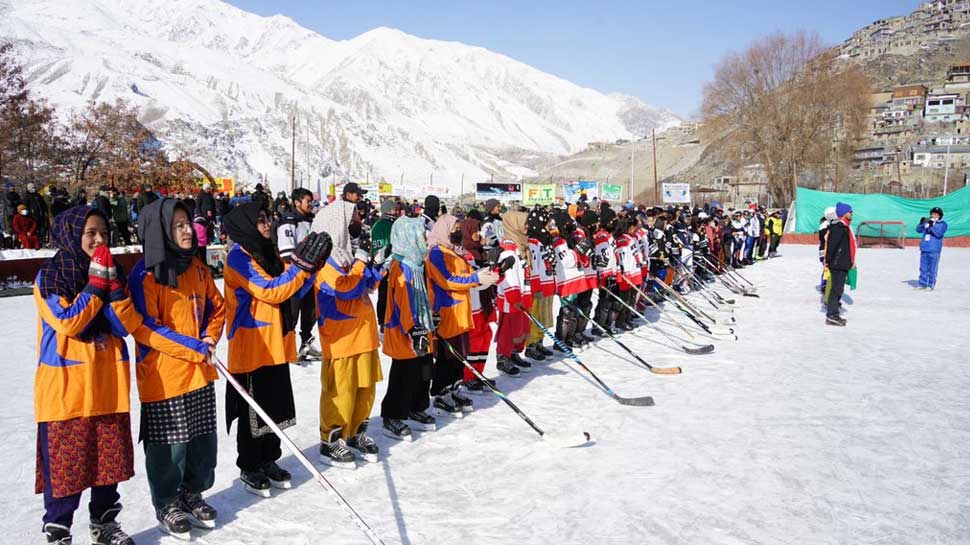 ये भी पढ़ें:- पाकिस्तान का निकल गया दिवालिया, अब अपनी 'पहचान' को भी रखना पड़ रहा गिरवी
अनुच्छेद 370 हटने से काफी खुश है जनता
आज करगिल के लोग अनुछेद 370 हटने के कारण काफी खुश हैं. केंद्र सरकार इन इलाकों के विकास के लिए कई योजनाएं लेकर आ रही है, जिससे यहां जल्द ही तस्वीर बदल सकती है. करगिल का युवा भी देश के बाकी युवाओं की तरह अच्छे कॉलेज से लेकर, स्पोर्ट्स की बेहतर फैसिलिटी चाहता है, जिससे पढ़ाई के साथ-साथ खेल कूद में भी देश का नाम रोशन कर सके.
ये भी पढ़ें:- Farmers Protest: किसानों की सरकार को धमकी, अब संसद की ओर करेंगे कूच 
स्विट्जरलैंड की तरह सुदंर हैं करगिल
गौरतलब है कि करगिल अक्सर भारत और पाकिस्तान के बीच हुए युद्ध की वजह से जाना जाता है. करगिल की इन्हीं चोटियों पर पाकिस्तानी सेना घुसपैठियों के भेष में बैठ गई थी, जिसके बाद भारतीय सेना ने दुश्मन को खदेड़ने के लिए यहां एक बड़ा ऑपरेशन चलाया था. लेकिन करगिल की सिर्फ यही पहचान नहीं है. करगिल के इलाके स्विट्जरलैंड की तरह बेहद सुंदर हैं और यहां सदियों पुरानी बौद्धमठ हैं जो इसकी खूबसूरती में चार चांद लगाते हैं. करगिल की मुलबेख बौद्धमठ करीब 1200 वर्ष पुरानी है. और बामयान में स्थित बुद्ध प्रतिमा के बाद सबसे ऊंची बुद्ध प्रतिमा मानी जाती है. 
LIVE TV